Complete IELTS Speaking course in just 1 month.
IELTSin1Month IELTS Speaking Course
Increase IELTS Speaking Scores
About IELTS Speaking test
You have 11 to 14 minutes to complete the 3 parts of the IELTS Speaking section.
You will be complete the Part 1 IELTS speaking section with an examiner on general topics familiar to you such as home, family, work, school, and interests. You will be given a task card for Part 2 and be asked several questions by the examiner based on the task card. For Part 3, you will be asked further questions expanding on the topic covered by Part 2.
When marking the speaking section, the assessor will focus on your language fluency and coherence, lexical resource, grammatical range and accuracy, and pronunciation.
Increase your IELTS Speaking band score.
Register for Speaking course now.
Register for our intensive 1 month IELTS Speaking Preparation Course to gain acceptance into a college or university, or for immigration purposes.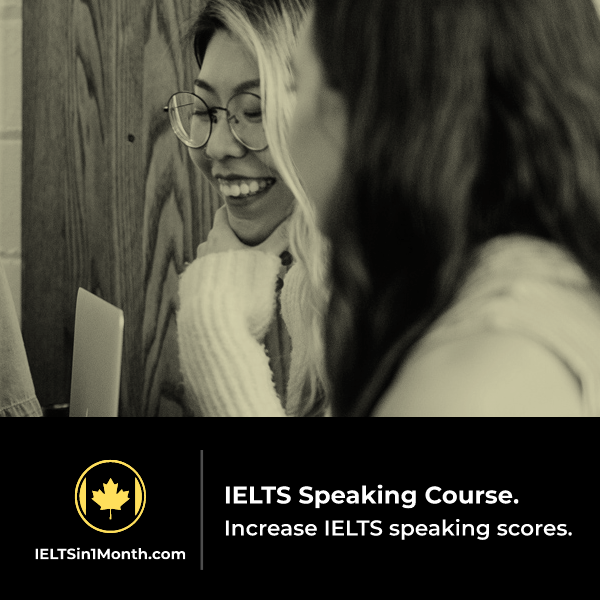 complete IELTS masterclass list
Flashsale! 50% off IELTS classes expires in: