Complete IELTS listening course in just 1 month.
IELTSin1Month IELTS Listening Course
Increase IELTS Listening Scores
About IELTS listening test
You have 30 minutes to complete the listening section, plus 10 minutes transfer your answers.
4 recordings from native English speakers with a variety of accents, which will include Canadian, American, Australian, British, and New Zealand.
You will be asked a series of questions based on a recording, played only once.
Your possible task types are multiple choice, matching, plan, map, diagram labelling, form, note, table, flow-chart, summary completion, sentence completion, and short answer questions.
Increase your IELTS Listening band score.
Register for listening course now.
Register for our intensive 1 month IELTS Listening Preparation Course to gain acceptance into a college or university, or for immigration purposes.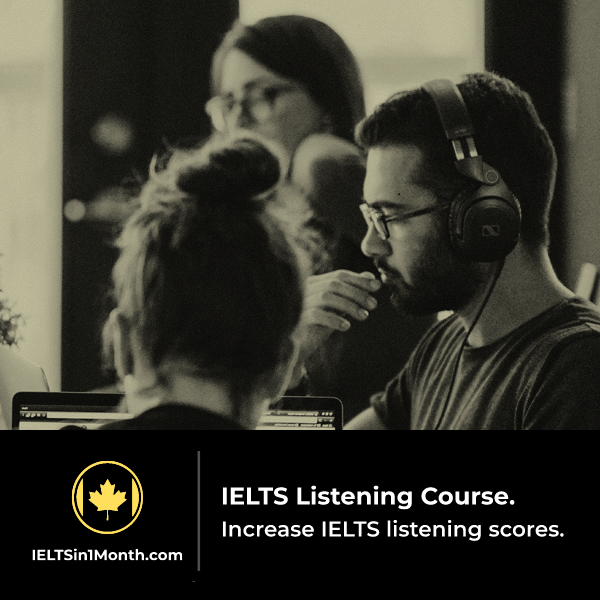 complete IELTS masterclass list
Flashsale! 50% off IELTS classes expires in: