Complete IELTS Reading course in just 1 month.
IELTSin1Month IELTS Reading Course
Increase IELTS Reading Scores
You have 60 minutes to complete 40 questions.
You will be assessed for reading for main ideas, reading for detail, skimming, understanding logical argument, and recognizing writers' opinions, attitudes, and purpose.
There are 3 reading passages for IELTS Academic Reading, and 3 sections for IELTS General Training Reading.
Your possible task types are multiple choice, identifying information, identifying writer's views and claims, matching information, matching headings, matching features, matching sentence endings, sentence completion, summary, note, table, flow-chart completion, diagram label completion, and short-answer questions.
Increase your IELTS Reading band score.
Register for Reading course now.
Register for our intensive 1 month IELTS Reading Preparation Course to gain acceptance into a college or university, or for immigration purpose.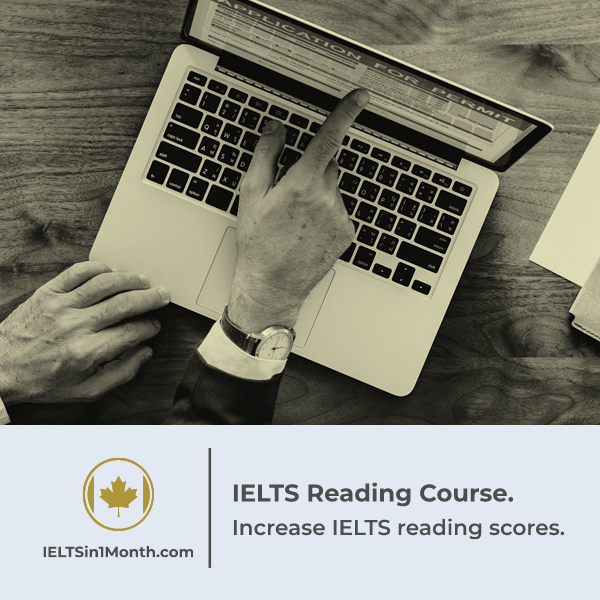 complete IELTS masterclass list
Flashsale! 50% off IELTS classes expires in: